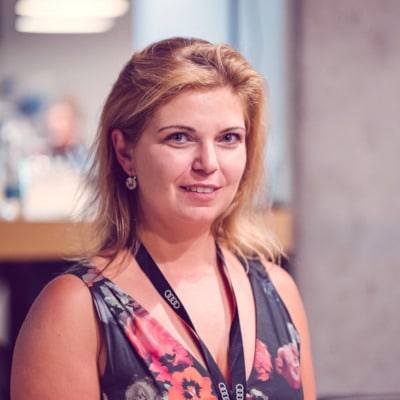 Rayna Stankova
Rayna Stankova, software engineer at VMware Bulgaria with more than 10 years of experience in the IT industry, has been managing Women Who Code Sofia since 2017. She started her career as a quality engineer thanks to critical thinking and passion for problem solving. The development of products with high quality and satisfying the requirements of the clients has become of high priority in her working day. For Rayna, it is important to share knowledge, so she actively participates in conferences and events, giving lectures and workshops.
She strongly believes that women have a lot to give to the IT industry, so she launched Women Who Code Sofia. The organization started as a small community of enthusiasts, and now they are the largest and most famous women's organization in Sofia.
Where Rayna spends her free time: Volunteering. Photography. Travel. Healthy food. Squash.
Discussion :: Women in Software Development Industry – Challenges, Career, Leadership